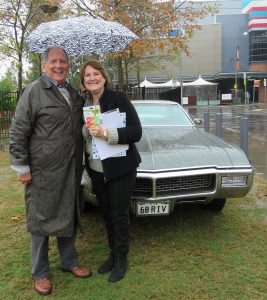 Unfortunately, the run to Joadja this Sunday, 2nd April, 2017 has been cancelled because of the very wet weather experienced during all of March this year.
Due to the interest shown by our Members for this event,   the visit to Joadja has been rescheduled for Sunday 17 September 2017.    Details should remain the same but will be updated closer to the event if necessary.
Visit the historic township of Joadja, 25km west of Mittagong (about 25mins drive).
Meet at the Information Centre carpark at Mittagong, by 9:00 for 9:30 departure.
Arrive at Joadja Settlement around 10:00am for unlimited morning tea, 90min tour of the historic town and surrounds on a people mover vehicle, then a delicious BBQ lunch, sausages, rolls, salads, juices on the cool veranda and a tour of the Distillery with tastings.
$39 pp includes morning tea, BBQ lunch & juices, 90 min tour and distillery tastings.
Payment by direct debit to Buick Club:   CBA Campbelltown
BSB:062 517  / ACC:2803 0663 /  REF: your name + Joadja
$39pp or $78per couple (food and tour all included)
RSVP events@buickclub.org.au   Minimum of 20 people required.  About 6km unsealed but graded road