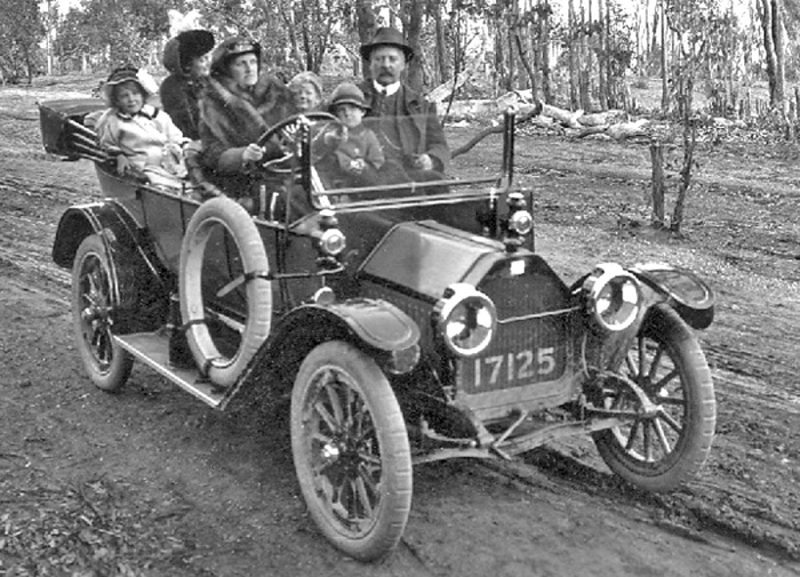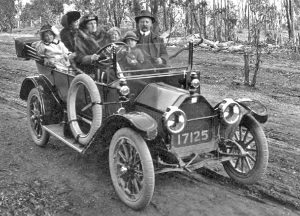 Special thanks to Bill Moline, Arthur's grandson, for generously sharing these historic photos with all Buick enthusiasts. The story as told by Bill was written by John Gerdtz.
Born in 1877, Arthur Howard Prichard Moline was a mining engineer, who in his late 30's was the Cocks Pioneer Mine manager at their Eldorado gold mine. Eldorado on Reedy Creek is situated about half way between Wangaratta and Beechworth close to the Western end of the picturesque Ovens Valley in North Eastern, Victoria.
Arthur and his wife Mollie were an active and sociable couple who loved to picnic in the scenic local countryside. In early 1914 Arthur purchased a new Buick motor car, probably from Dalgety's, Wangaratta who were the local Buick agents and although the family always referred to it as the 1914 Buick, a close examination of the photos indicate it to be a fully imported 1913, model 31 fitted with the American made Stewart body. It was the larger 4 cylinder model of 201 cu. in. capacity, with a 4″ x 4″ bore and stroke, that developed 25.6 horsepower SAE. Selling price at the time was $400.
This wonderful pictorial record shows the Buick had a very active early life with the Moline family.