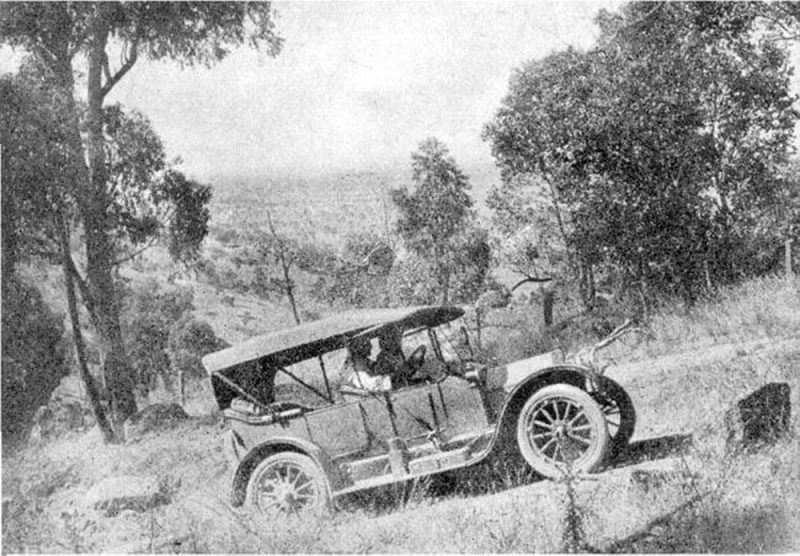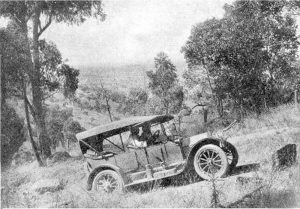 Article reprinted from The Australian Buick Bulletin March 1917
Researched and contributed by Marc McInnes from the original magazine.
Mr. Tucker of Messrs. Dalgety & Co., of Melbourne, gives the following. A trip was made by our agent Mr. Bennett with a party who took the opportunity of having some shooting and Escreets Hill was chosen due to the fact that no other car had ever previously mounted same. The car went splendidly but to give an idea of the grade of the hill mentioned- it was necessary for our good agent mentioned to fit a contrivance to ensure the benzine flowing freely to the carburettor, the hill being so steep at certain points as to make this absolutely necessary. Furthermore the track was almost entirety un- formed except for a few cuttings, and to further call to mind the district shown in the various prints, we might add that same is part of the Strathbogie Range so famous on account of the Kelly Bush Ranging Gang having used same for many months to elude capture. These ranges rise abruptly from the flats in Warrambayne about 14 miles from Benalla in a southerly direction.