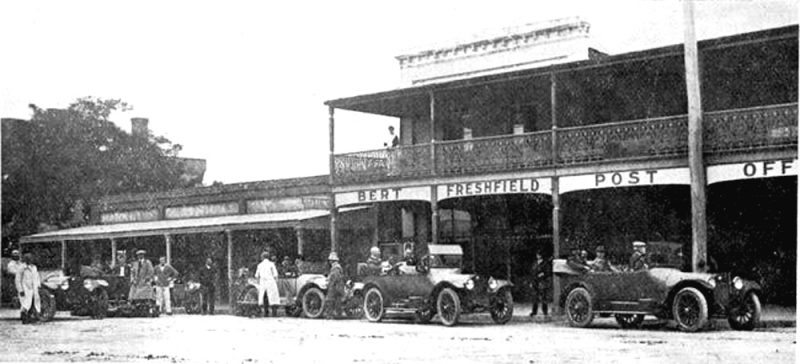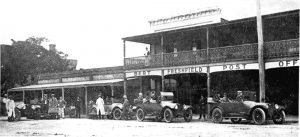 Article reprinted from 'The Australian Buick Bulletin' June 1916
Researched and contributed by Marc McInnes from the original magazine.
A team of Manly Bowlers went on a western tour in New South Wales, and they have shifted from one town to another by means of motor-cars. The fleet consisted of six cars, all of which were Buicks. The picture was taken in the streets of Mudgee, main western railway line, New South Wales.
Posted 01/2003