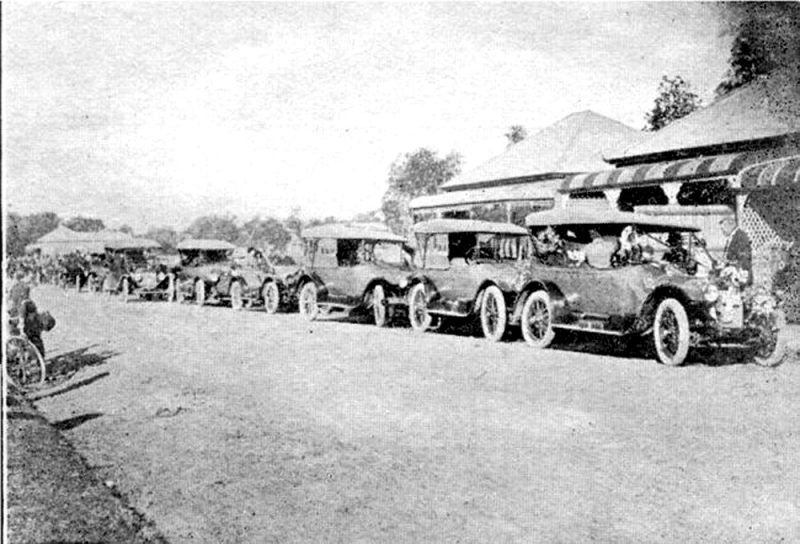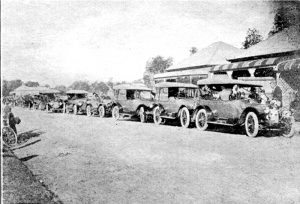 Article reprinted from "The Australian Buick Bulletin" November 1916
Researched and contributed by Marc McInnes from the original magazine.
The picture shows the first motor car funeral held to our knowledge in Australia. Mr. H. Taylor, of Singleton, N.S.W., who makes his living in the motor car business had the misfortune to lose his daughter, and the funeral arrangements were conducted per motor car.
In the Singleton district there are seventy-eight motor cars and of that number twenty-six are Buicks, another car also equals the Buick in number, but is much lower in price, the remaining few cars are spread over about twelve different makes.
In the district of Walcha, N.S.W., there are more Buicks than any other make of car.
Posted 02/2004