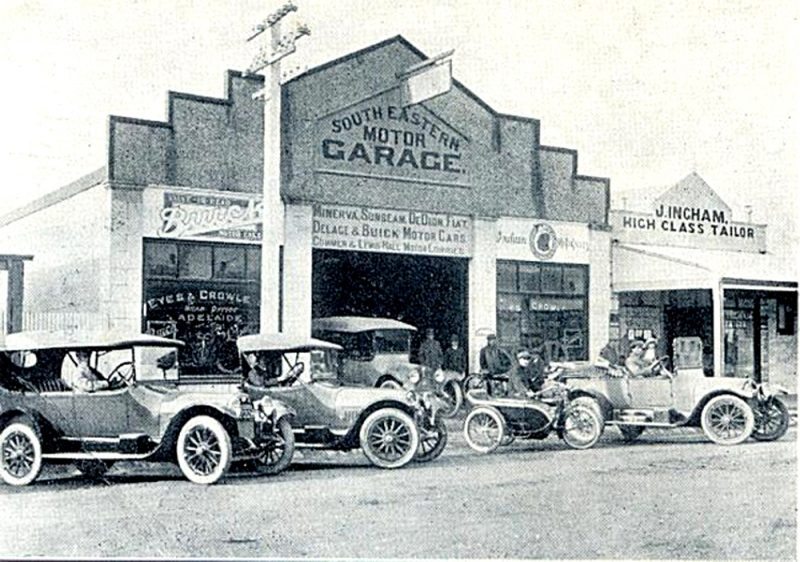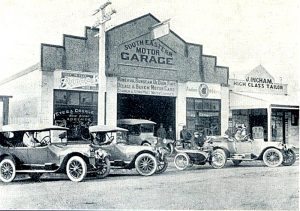 Article reprinted from "The Australian Buick Bulletin" October 1916
Researched and contributed by Marc McInnes from the original magazine.
The most progressive firm in the motor business in South Australia to-day is that of Messrs. Eyes and Crowle Ltd., of Adelaide, who have branches throughout the various parts of the country, we produce herewith a photograph of the Mount. Gambier Branch.
Mount Gambier is in the far South East corner of South Australia, three hundred and eight miles from Adelaide, and is reached by road after crossing the Coorong, a long sandy desert of about ninety miles in length. The firm of Messrs. Eyes & Crowle Ltd. is directed by a number of gentlemen consisting of leading Adelaide business men and is headed by Mr. P. J. Marshall, son of Mr. James Marshall, founder of the firm of James Marshall & Co., Universal Providers. Hence it is easily seen that the firm is well backed up by substantial men of sound business integrity. In fact the same can be said about all the Buick garages in Australia.
Take for instance, the most Northern State of Queensland, this is controlled by the Howard Motor Co., the Governing and Managing Directors Messrs. James Howard and W. J. Strachan respectively are business men of twenty years standing, who devote their whole interest to one object, and today they stand as the leading garage in Queensland.
Exactly the same can be said of Mclntosh & Sons Ltd., Sydney. This firm is piloted by Mr. Peter Mclntosh, of over thirty years sound business standing, this gentleman is also connected with several other firms all of which are the leading of their class.
In Victoria and Western Australia Buick interests are controlled by Messrs. Dalgety & Co, Ltd. Good cars of the Buick class are only represented by good sound business men and such men never devote their attention to anything unless it coincides with their business reputation.
Posted 02/2004