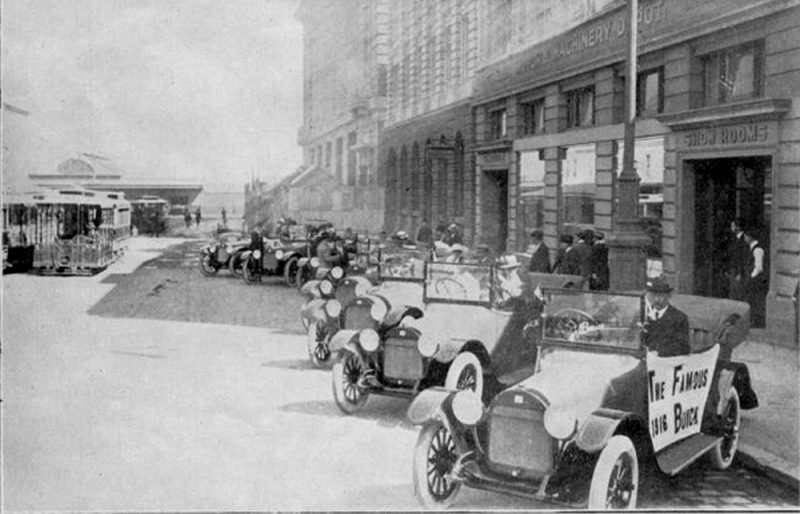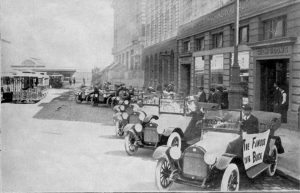 Article reprinted from "The Australian Buick Bulletin" June 1916
Researched and contributed by Marc McInnes from the original magazine.
The accompanying photographs represent a number of cars leaving Messrs. Dalgety & Company's premises, all destined for one town, viz: Bendigo, Victoria. Altogether twelve cars left Messrs. Daigety & Co., Melbourne, in one day.
They were ordered by Messrs. Rickard Bros., who are agents for Buick cars in the town of Bendigo; and the buyers happened to be in Melbourne, all waiting delivery of their machines, and drove away together.
Photos from the Publishers of the "Australian Motorist" and "Motor World"
Posted 01/2003