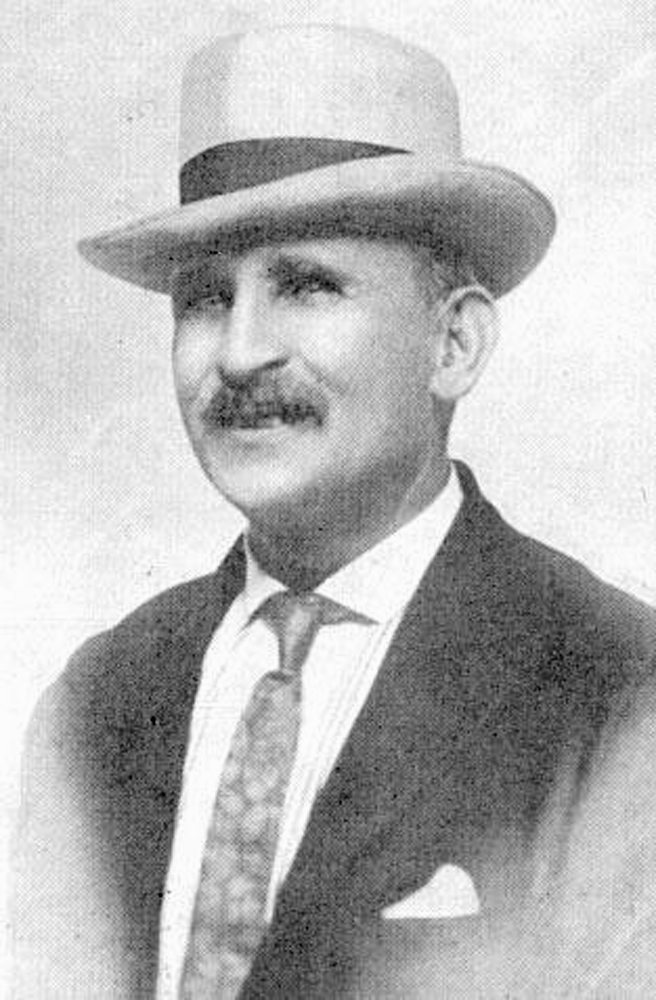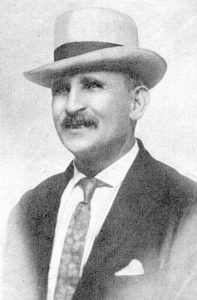 Article reprinted from 'The Australian Buick Bulletin' October 1916
Researched and contributed by Marc McInnes from the original magazine.
Mr Peter McIntosh's Observations
Another prominent Sydney Motor – Trader has returned from a visit to the United States, and we hear at first hand the story of the remarkable development of the motor industry in America. Leaving Sydney in February last, Mr. Peter Mclntosh, who is the head of the well known car importing firm of Mclntosh & Sons Ltd., journeyed first to Vancouver.
"I noticed as soon as I landed in Canada," he said, "the prominent part which the car plays in the life of the people on the Pacific Coast. There were cars everywhere, many more than one sees in Sydney, and I noticed amongst other makes a large number of Buicks, for which we hold the N.S.W. Agency. The evidences of the war are very marked in Canada, one sees many returned wounded soldiers in the streets, and the loyalty of the people to the British Empire is manifested in many ways."
"The first place I visited in the United States was Seattle, a large and very lively town, where the motor car is much in evidence. At San Francisco, the Buick Agents, the Howard Motors, informed me that they had sold upwards of 5,000 Buicks in the twelve months ending last August and that they could have sold from 1,500 to 2,000 more if they could have got them from the factory. Of course nearly everybody in San Francisco has a car. Owing to the low first cost, and economy of maintenance, it is possible for people with quite a small income to drive their own cars. Gasoline for instance only costs from 17 to 19 cents per American gallon on the Pacific Coast, and in the Eastern States from 25 to 27 cents."
"I visited several of the large car factories in the East particularly the Buick at Flint, where I was much struck by the enormous extensions which have been made since my last visit a couple of years ago. The factory now covers an area of 170 acres, and the floor space alone is 80 acres. The whole of the works have been kept up-to-date, and the most modern methods of manufacturing and assembling have been adopted. All the cars are now put together on a long travelling platform, which moves slowly from one end of the workshop to another. It starts at the upper end with the framework, and as the chassis moves slowly along workmen in each department add the wheels and springs, the engine, the gear box, and all the other parts of the mechanism till by the time it reaches the end it drives off under its own power, a fully completed car ready for the road. By this wonderful system a finished car emerges from the building every one and a half minutes. The output of this one factory alone is 400 cars daily which, allowing for 300 working days in the year, would give 120,000 cars a year. And the company, it is stated, could have sold 20,000 more cars this year if it had had them to deliver. The Buick factory it, must be remembered is only one of the many concerns belonging to the General Motor Co. which is the largest organisation engaged in manufacturing motor cars in the world. In fact it is the second largest business organisation in existence, being only excelled by the U.S. Steel Company.'
"I spent some fifteen weeks in New York and had ample opportunity for studying the car situation there. On Sundays and public holidays there is simply a continuous line of cars going to or returning from the various pleasure resorts outside the big cities. Once you get into the row of cars you have to keep moving along with them. At Long Beach, 34 miles from New York, I saw 5,000 cars parked in one place, besides the thousands which were on the road. In consequence of all this motor traffic there has been enormous improvement in the roads throughout the Eastern States and from Buffalo, which is 500 miles from New York, to the seaboard the highways generally are in excellent condition. Great efforts are being made to improve the roads in other parts of the country, particularly in California, where some very excellent cement highways have been constructed. If we had anything like these roads in N.S.W. you would certainly see a marked increase in the use of motor cars. Number of cars in use at present is upwards of 2 1/4 million in U.S.A."
"Business is brisk all through the States, partly due to the large war orders, so that there is a very large amount of money in circulation and the buying power of the people has been correspondingly. increased. Consequently they can afford to purchase motor cars, and there seems practically no limit to the demand. The.feeling all through the East is very pronounced in favour of the Allied cause, but of course I cannot make any predictions as to the political future of the Great Republic."
Posted 02/2004