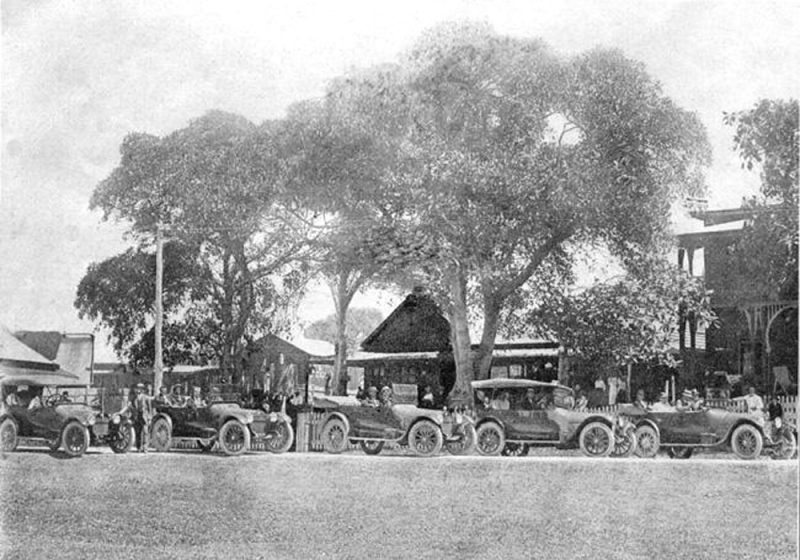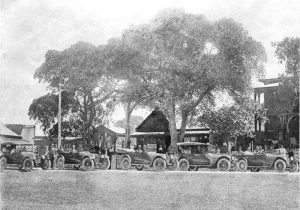 Article reprinted from "The Australian Buick Bulletin" March 1917
Researched and contributed by Marc McInnes from the original magazine.
Not far from Lismore, N.S.W., is a fine beach in the Northern part of the Northern Rivers where motorists often assemble on Sundays or holidays. Going there himself the other day the Buick Northern Rivers' Agent, Mr. W. A. Corbett, discovered that every car outside the Ocean View Hotel was a Buick. He probably then had them lined up and photographed for the unique occasion.
Posted 01/2003