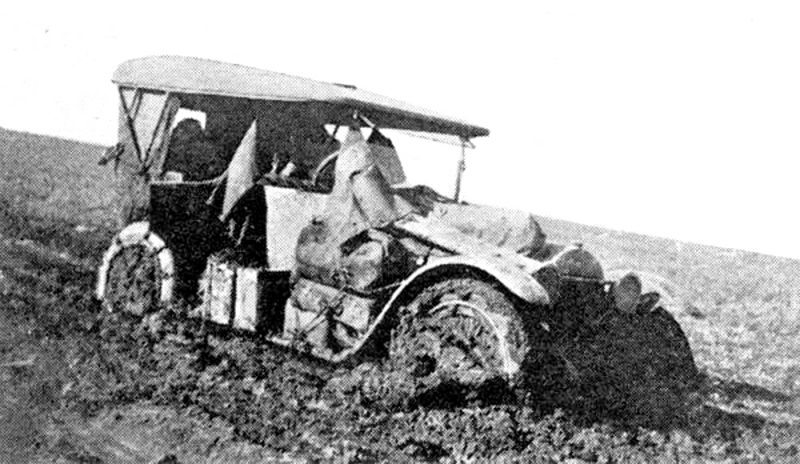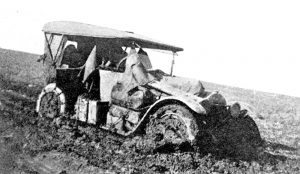 Article reprinted from "The Buick Bulletin of Australasia" February 1921
Researched by Marc McInnes from the original magazine courtesy of Eddie Ford
Another Reason for the Development of Good Roads 
This Buick car is constantly in use, carrying passengers and mail between Longreach and Winton, Queensland, a distance of 126 miles.
In spite of the dreadful state of the roads, the Buick got through safely without any mechanical trouble. On this trip, it carried seven passengers and luggage besides the mail.
Note: The rear mudguards have been removed to prevent mud build up thrown from the chains.
Posted 01/2003