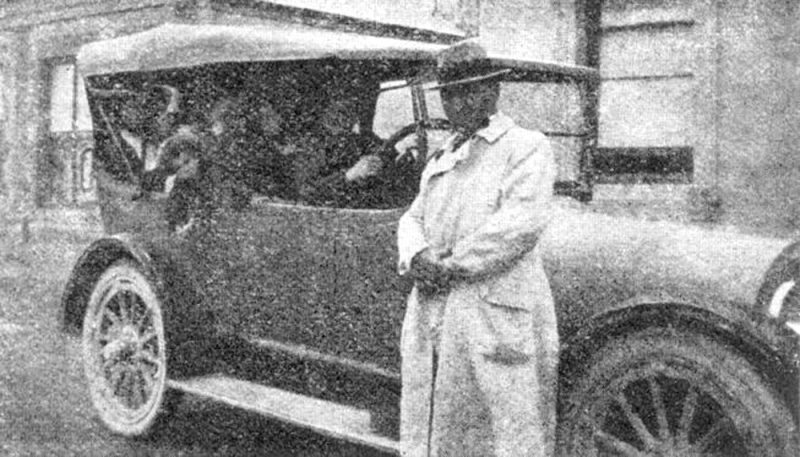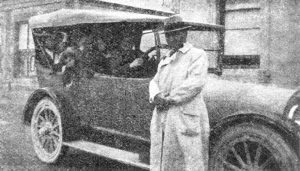 Article reprinted from "The Buick Bulletin of Australasia" June 1920
Researched by Marc McInnes from the original magazine courtesy of Eddie Ford
The Man Who Claims to Own the Best Motor Car in the World
Attached Photo Caption: Inspector Kemp and his Buick Car.

Manager, Co-op. Garage.
Sir,
Since my arrival in Mt. Gambier I have to thank you for the kindness and attention shown me and my car. Of course, me being a Buick owner, and you being a Buick agent, may account for the brotherly treatment. I may tell you that I own the best car in the world, and I feel sure you consider you are rightly representing the best car in the world. I travelled overland from Corryong, Victoria, doing a total of 543 miles. I had my oil registering full when I left home, and I never put any more in, and when I arrived in Mt. Gambier I still registered a quarter full. My petrol consumption tallied out at 22 miles to the gallon right through. I never once raised the bonnet, only to oil the parts, and only had one puncture on the trip. My car comes from mountainous country, and has done trips in places where no other cars ever go. In thanking you again, Mr. Marks, I wish you success with your Buick agency, but feel sure you have not much talking to do. "All Buicks talk for themselves."
Faithfully yours,
INSPECTOR KEMP.
Posted 01/2003