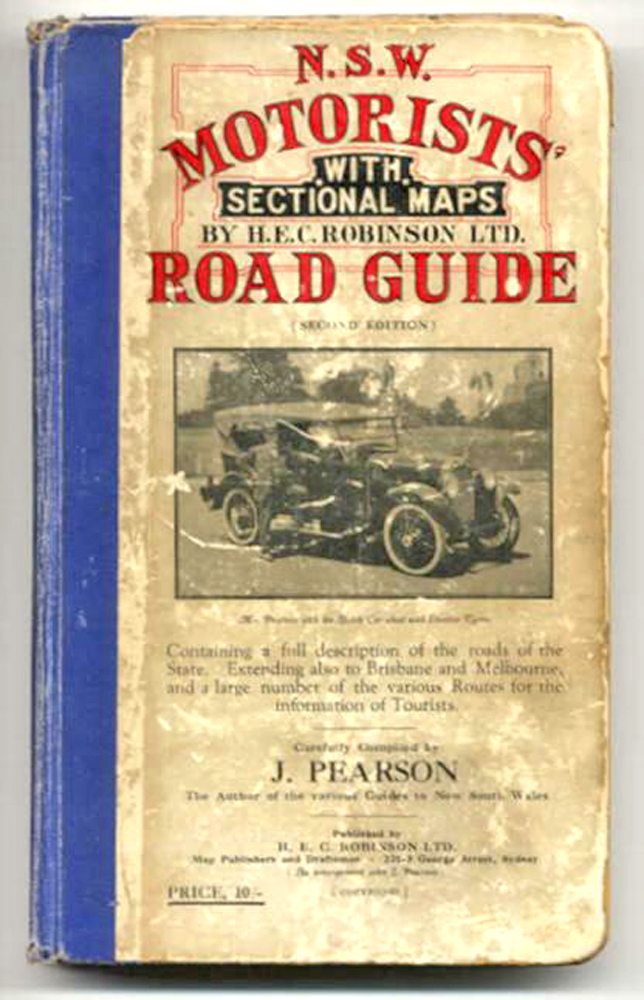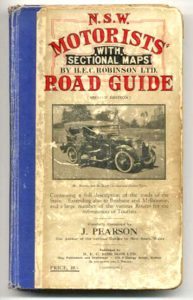 1924 – Robinson's, NSW Motorists Road Guide and Buick
Article and images by Marc McInnes
In the vintage years Robinson's map books were the benchmark for motorists traveling information and guide maps. Their second edition (1924) used a Buick, owned by the author Mr Pearson, in the cover photograph and Sydney Buick dealer, McIntosh & Sons Limited, 20-26 Elizabeth Street, Sydney (and at Lismore) advertised in the publication.
The images are;
1. The cover of Robinson's, NSW Motorists Road Guide (second edition)
The caption under the photograph reads, "Mr Pearson with his Buick car shod with Dunlop tyres".
Note the book sold for 10/-
2. The fly sheet showing H E C Robinson Limited were located at 221-3 George Street, Sydney.
McIntosh's advertisement in the book
Posted 05/2001