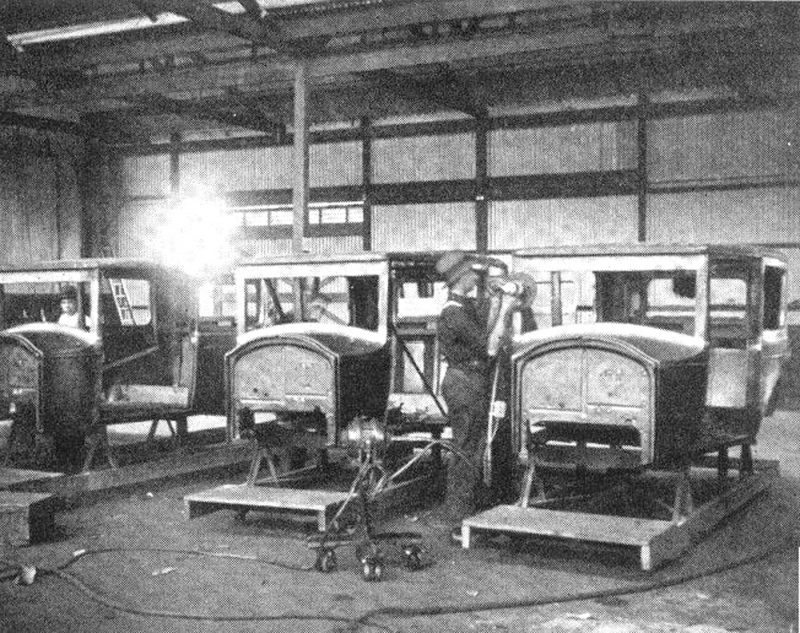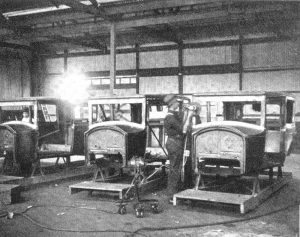 Production Line Methods have changed at Woodville!
Article reprinted from GMH employee magazine "People" Sept 1953
Researched & contributed by Marc McInnes
STRIKING contrast in early methods of motor car body manufacture compared with the smooth production line technique of to-day is shown in the photographs, made available to People by Acting Chief Inspector at GMH Woodville, BILL AMES. They show three stages in the manufacture of Buick Sedan bodies at the old Holden's Motor Body Builders' works at Adelaide in 1927.Washing down & sanding processAssembling and
panelling line
Two other photographs of early GMH operations at Woodville show the rigid tests carried out on the first all-steel Chevrolet sedan built at Woodville in 1936. The photographs, loaned by W. J. HEWITT, of Woodville, show the great weight of hardwood timber balanced on the hood of the Chevrolet to test its structural strength. Finished bodies ready for packing.
Posted 02/2002