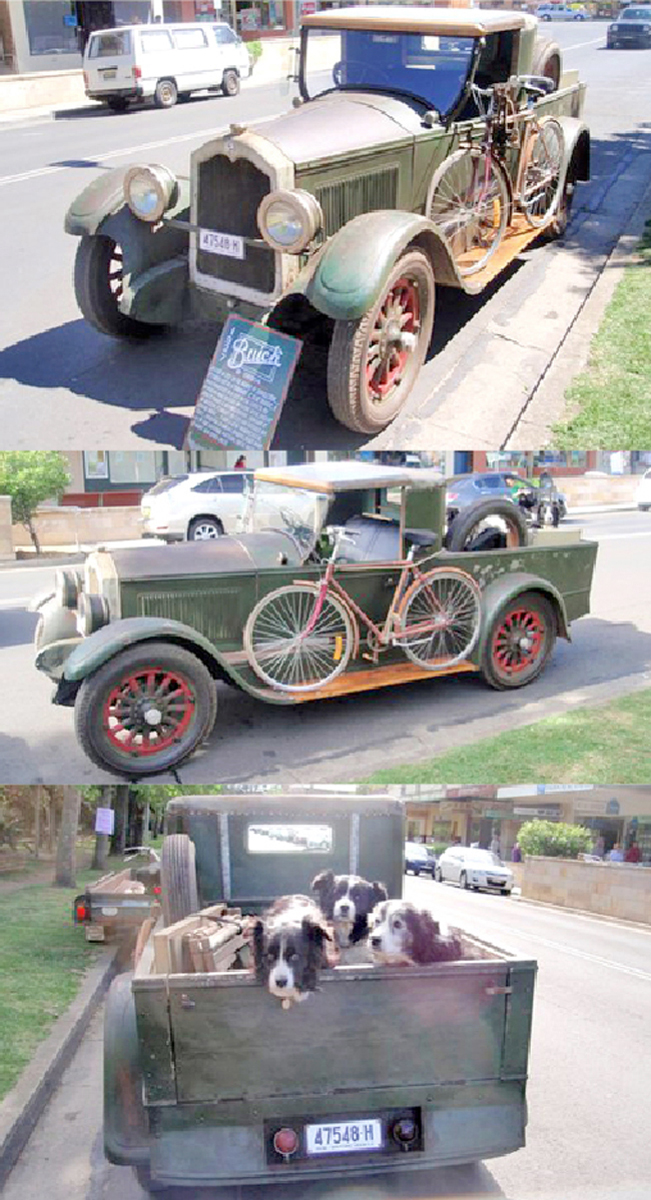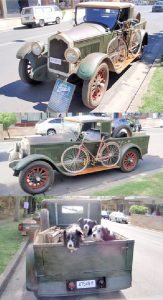 Those of us old enough to remember WWII and the immediate post-war years will recall the plethora of custom converted and home made utilities. Virtually from the end of 1939 until the late 1940's it was impossible for a private buyer to acquire a new car or commercial vehicle, there just wasn't any available. Even after 1946 when some new vehicles came to market, the buyers queues were long unless one had a government allocated "need" approval. Private motorists just had to make do with their aging pre-war cars and farmers and commercial vehicle users needed to look to alternatives.
This created a burgeoning new back yard manufacturing business where any suitable old car, coupes and roadsters were preferred, would be "uted", in other words the rear of the vehicle would be discarded and a utility style, of which there were many, bodywork would be added. Some, by necessity as money was scarce, were DIY home made, but there were also many small bodybuilding businesses that produced very professional work.
One such Buick conversion has survived and recently rescued by NSW member Les Rundle and this is his story about his 1927 Buick ute with body by Superior Panel Beaters, Scone.
?1927 Buick ?converted ute engine No. 1949155 chassis No. 1869583 Holden body.
?In the ?Old Machinery Magazine? magazine, issue No. 165, I saw a ?1920?s Buick Ute, Converted, needs restoration? it read in the listing of items up for sale in an auction at Muswellbrook NSW. I said to myself..? self, I?m going to the sale and am not coming home without it? ,and that?s exactly how it came about, that I am the proud owner of the Buick Standard Converted Ute.
I was told by family at the sale that it was purchased new by the Mayor of Singleton, and was converted into a ute in the 1930?s by Superior Panel Beaters in Scone.
With the help of another bloke, I winched it onto my tandem trailer, after unloading from the back, the spare wheels, gearbox, bonnets and sundry bits, tied it down and started down the expressway, my Holden H.Q. sucking the petrol bowsers off the side of the road as we went along, about a 5 hour trip.
At home in Bundanoon, I left it on the trailer for a couple of days before I put it in the shed to start inspections on it, and plan the next move, I removed the rocker cover to see if the valves were stuck, luckily they were not, took the spark plugs out and tipped a mixture of oil and kerosene down the cylinders, then tried to crank it over but it turned only a little bit, so I decided to put it in gear and tow it around a bit,
My brother Jim, brought his Ferguson tractor down to our place, we hooked a tow line onto it, I put it in gear,( what I thought was top gear), but the wheels remained locked up, I was just about to put it back in the shed and start to pull the motor down, when I had a brain storm, I remembered when we had a 1929 anniversary model Buick in our teens, the gearbox pattern was back to front, compared to a Chev. Pattern, so I engaged the "new" top gear, snigged it a bit more, and the motor turned over readily.
So….back into the shed with a different plan in view, I drained the old oil from the sump, let it drain for a week to let any sludge run out, in the meantime, fitted new spark plugs, ignition set, radiator hoses, made a new flat leather fan belt laced up with old boot laces, new 6 volt battery, cleaned the water pump out and fitted a new gland packing, 1 side plate gasket, cleaned out the carby and vacuum tank, also the oil filter, put some petrol in the fuel tank, filled the carby bowl and vacuum tank, filled the sump with new oil, re-wired the ignition, turned the engine over with the starter motor, a few turns, and it started up, but was choking on fuel, I adjusted the needle jet screw a full turn in, then it ran smoothly, turned it off after a couple of minutes (no water in the radiator). I ran it for about 20 mins the next day, to try the vacuum tank operation, thankfully it works well.
I wanted to see if it was going to run ok, before I bought new tyres and tubes, fitted them on, replaced the rotten running boards with Huon Pine rescued from the tip, years ago. Removed the broken windscreen with "advice from" John Gerdtz, re-constituted the seat springs in readiness for upholstering, had them re-done in black vinyl as per the pattern on one of the seats remaining intact, searched high and low for a good windscreen frame, as mine was missing the entire bottom section, finally, Adrian Dearling from Queensland contacted me saying he has a good one which is surplus to requirements, we did a swap, I sent him a Buick Century exhaust manifold, he sent me the windscreen. Had a laminated glass fitted to the frame, also had 2 "batwing wind deflectors" made.
After fitting the new windscreen, I took the Buick for a test drive up a dirt track above our place, went about 300 meters, then all driveability disappeared, Jim to the rescue again, he towed us back home where I found that a key had stripped out, the hub was in very poor condition, so I put an ad. in the 'Mag", soon John Lee from Molong came forth with a good hub and key, he even brought it to my door, and while he was there, he shared a copy of the maintenance manual for the 1927 Buick, put it on a memory stick for me, another swap, I traded a wire wheel for it. With more advice from John Gerdtz, I was able to remove the crook hub from the spokes, fitted the good one, put the wheel back on.
After not moving since 1956, everything needed a spot of lubrication, changed all the grease nipples, over 20 of em, adjusted the brakes, patched a small bit of rust in the firewall, cut new/old floorboards for the cab, re-wired the lights, fitted stop/tail lights, rear view mirror, sun visor, bought a "Klaxon" horn on ebay and fitted that on. "The steering wheel had been wrapped up for protection, it is like new, the spokes are in beautiful condition as it had been shedded for a long time, I consider myself lucky to find an old vehicle in such good condition, with virtually no work on the engine, or body. The paintwork is as found, only a wipe over with a rag soaked in engine oil and kerosene.
I have used it on a regular basis, doing maintenance runs, to test adjustments and improvements, I am yet to take it on a long run until confidence is gained in reliability. I am yet to have the roof trimmed and the side curtains done, but that's next.
The second best move I ever made, was joining the Buick Club of Australia, immediately after buying the Buick, that was the best move! It has made so much difference to my being able to complete the work on it, with sourcing parts, encouragement, and advice, thanks to all who helped me out in times of me being stuck.
Leslie R. Rundle
Member 1111
Posted 11/2013