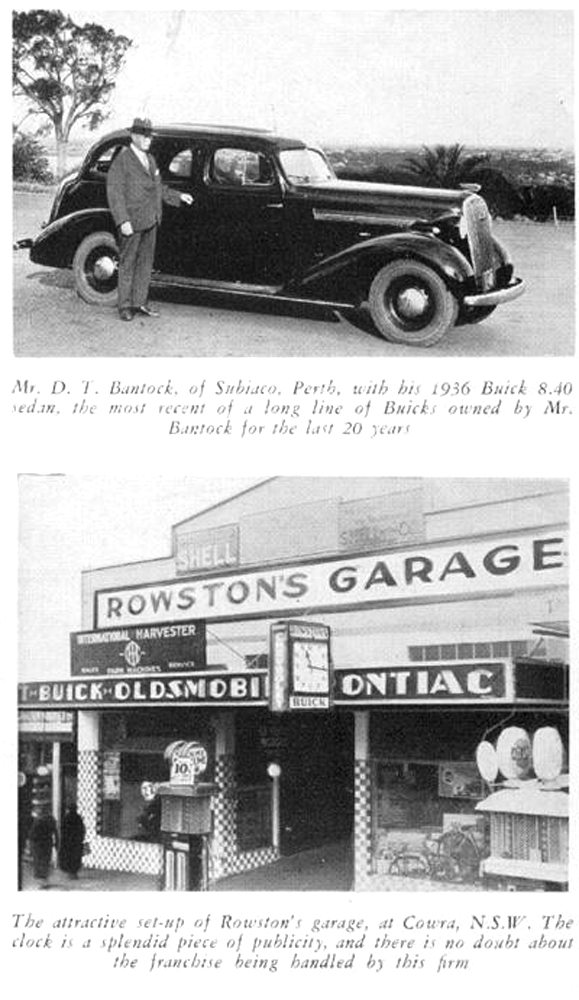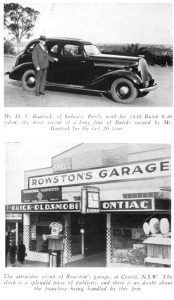 Article reprinted from "Pointers" GMH's house magazine of the day
Researched and contributed by Marc McInnes.
1936 Buick 8/40 – Perth & Rowston's Garage, Cowra
Top: Mr D T Bantock of Subiaco, Perth, with his 1936 Buick 8/40 sedan, the most recent of a long line of Buicks owned by Mr Bantock for the last 20 years.
Bottom: The attractive set-up of Rowston's garage, at Cowra, NSW. The clock display is a splendid piece of publicity, and there is no doubt about the franchise being handled by this firm.
Posted 05/2002