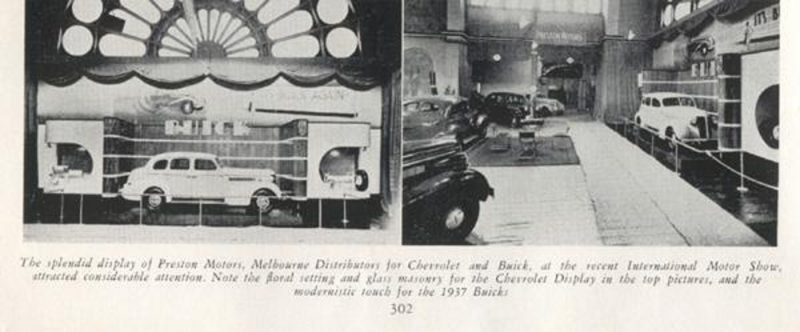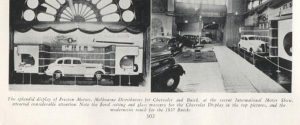 Article reprinted from "Pointers" GMH's house magazine of the day
Researched and contributed by Marc McInnes.
1937 Buick at the Melbourne Motor Show
The splendid display of Preston Motors, Melbourne Distributors for Chevrolet and Buick, at the recent International Motor Show, attracted considerable attention. Note the display's modernist touch for the 1937 Buicks.
Posted 05/2002