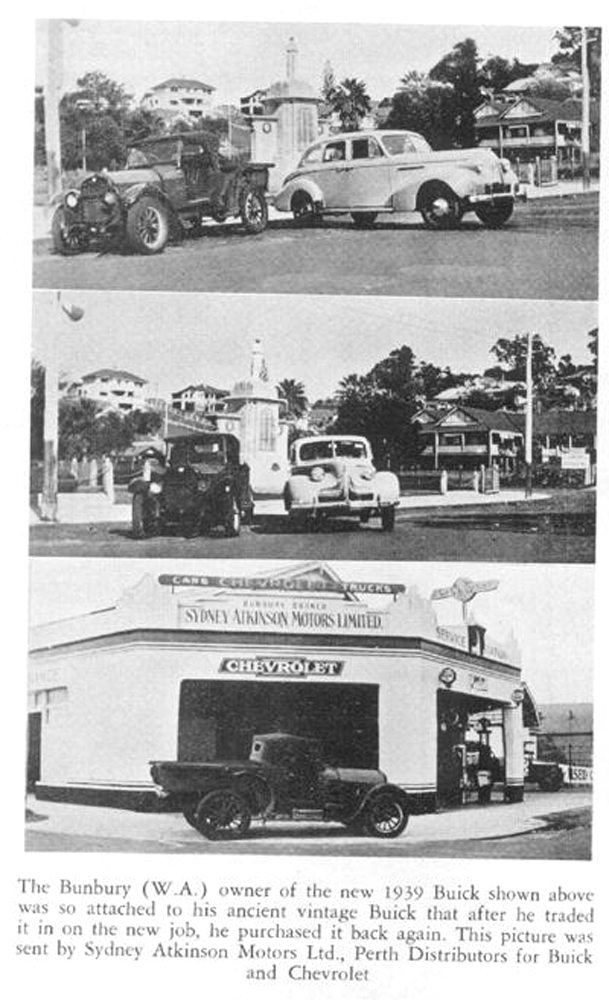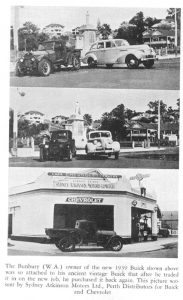 Article reprinted from "Pointers" GMH's house magazine of the day
Researched and contributed by Marc McInnes.
1939 – New Buick 8/40 in Bunbury, WA
The Bunbury (WA) owner of the new 1939 Buick shown above was so attached to his ancient vintage Buick that after he traded it in on the new job, he purchased it back again. This picture was sent by Sydney Atkinson Motors Ltd, Perth Distributors for Buick and Chevrolet.
Posted 05/2002