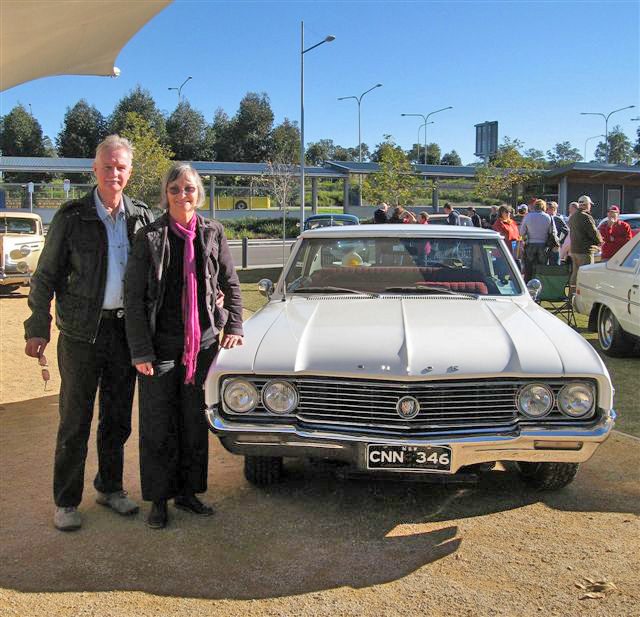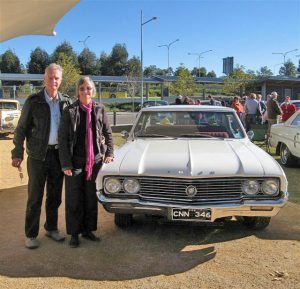 Story Tony Gentilcore – Photos Barbara Gentilcore
A cool sunny day, but was lovely and warm in the sun at Rouse House Town Centre for the 2010 Display and Concours Day.? There were 6 vintage cars and 17 from the 30's upwards including two previously unseen cars.
First order of the day for the ladies was a coffee while the guys organised the cars! President Tony enjoyed having coffee with the girls at a Cafe but quickly left after devouring a curry beef pie for breakfast!
The Judges from the CMC were Paul Coggiola and Brain Horne and they got stuck into it very quickly with some help from our member Frank Hall. Our thanks to these gentlemen for their time and they were rewarded personally with our thanks and a bottle of wine presented by Jim.
Welcome to Peter & Lyn Panich, new members who joined on the day. It was lovely to see Harry & Lyn McDonald and also John & Maggie Saddington who came down from Lake Munmorah. Visitors for the Day: Kevin & Judy Mugridge, Ray and Sue McMaster, George & Shirley Cruickshank, Ewan, Lilian Thompson and daughter, Mark Gronau & Mike Belfield.
The chaps all chatted around the bonnets and boots while the ladies shopped for the Sale bargains and chased the sunny spots. Maggie and Virginia enjoyed knitting in the sun while chatting.
Just before the presentation we gathered for a group photo with the banner then the decade winners were announced. Congratulations to:
Vintage: Colin & Dawn Castle (1929 Master Roadster)
1931-40: Ron & Beverley Noonan (1939 Century Sedan)
1941-50: Owen & Robyne Mansford (1948 Roadmaster Sedanette)
1951-60: Michelle & Ben Spannenberg (1953 Super Riviera Coupe)
1961-70: Hans & Alison Spannenberg (1964 Skylark Coupe)
71 to mod: Claus & Wendy Gronau (1972 Riviera)
Most Original: Len & Kaye Pendlebury (1975 Electra Limited Coupe)
Grand Champion: Hans & Alison Spannenberg (1964 Skylark Coupe)
Rouse Hill Town Centre management awarded 'Car of the Day' to Greg and Geraldine Massey?s 1949-56C Convertible. RHTC Duty Manager, John Duggan presented them with a 'shopping voucher' too. Well done!
It was a very pleasant day and a great display of 23 Buicks. Hope to see even more next year.