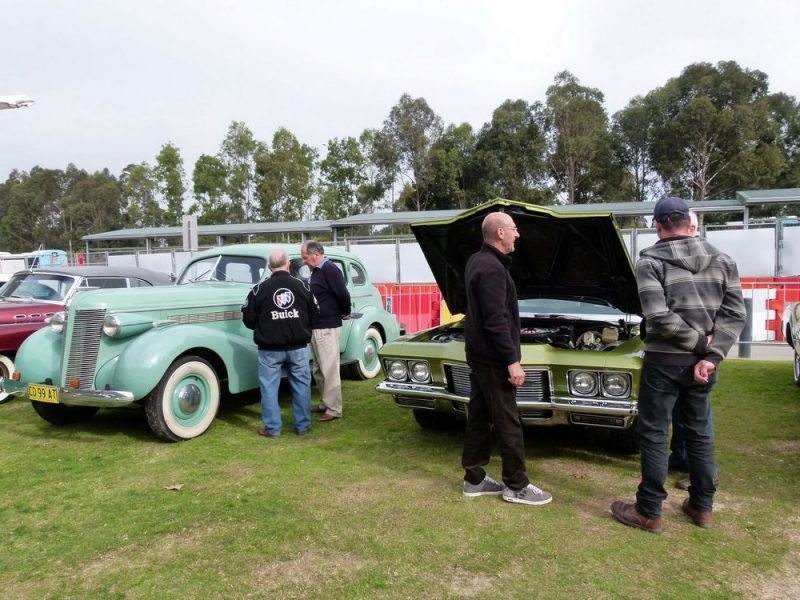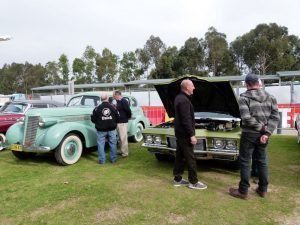 Article – Colin Castle
NSW Buick Club 2015 Concours Display Day
Sunday, 21st June
A nice cool June day for our Annual Concours Day and a great rollup of cars. Five new cars for the year. Jason Edwards with his 1955 Special, Kerrie-Anne and Rob McBrien in their 1937 8/40 Sedan (we don't see many of those) and Geoff Ward with his 1928 Tourer. That's three new members with their cars at Concours. That's fantastic and so were their cars. Also with first time cars for the day a 1966 Riviera belonging to Wayne Benedetti and Greg Massey's 1978 Riviera Special edition.
The three judges did their job and we all went indoors for our customary morning coffee and cake, then back out to the cars for a bit of chatter on car stuff and an enjoyable time was had by all.
The Town Centre security brought out the standard ladder for Barbara's photo shots and Greg Massey announced the winners for the day.
Thank you to John Gerdtz and Lloyd Bracher for organising the day. It will be interesting to see where they will allow us to go next year as the new railway station will be well underway by then.
Congratulations to all the winners.
WINNERS:
1920-29: Geoff Ward 1928 Tourer
1930-39: Uncontested
1940-49: Owen Mansford 1948 Sedanette 76S
1950-59: Colin Castle 1950 Super Convertible
1960-69: Wayne Benedetti 1966 Riviera Coupe
1970-79: Claus Gronau 1972 Riviera Coupe
Most Original: Greg Massey 1978 Riviera LXXV
GRAND CHAMPION: Colin Castle 1950 Super Convertible
Posted 07/2015