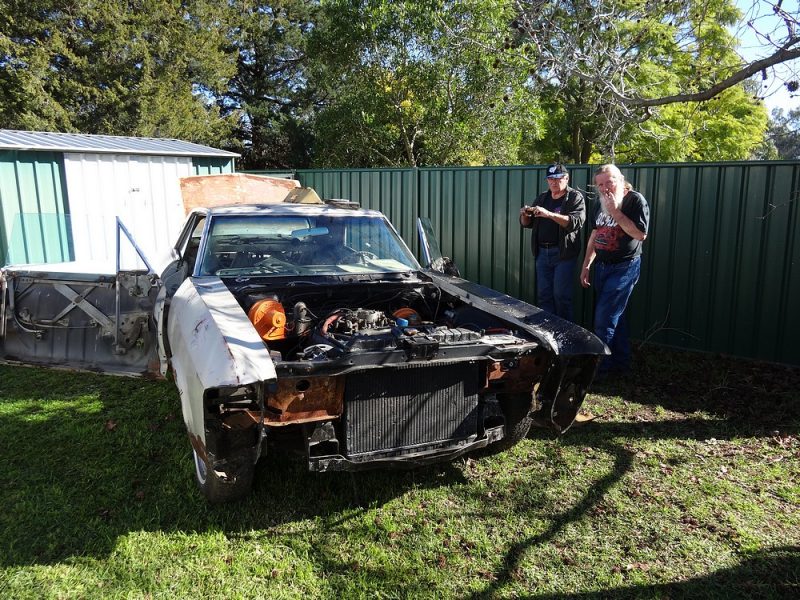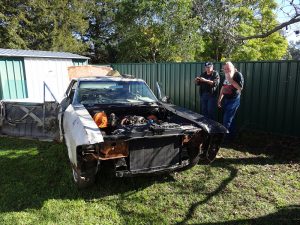 It was an absolutely beautiful day at Bob & Linda Farrow's place and we got spoilt with the catering with hot savs and chocolate cake, coffee, tea and biscuits.
Bob's been wrecking a 65 Riviera he bought recently just for the engine and transmission.
We gave him a hand to remove the door skins  and offer advice. It's gradually disappearing with parts going all over the country to other appreciative enthusiasts.
It was good fun but the starter motor wasn't working and the carbie throttle shaft was seized so no chance of getting it started on the day.
Check out the videos at the bottom of this post and listen to the beautiful sound of a thumping 401 nailhead without an exhaust.
Check out the two videos below
Since the Spanner & Natter Bob worked hard to fix the carbie and starter motor and is very pleased with the engine and running gear. It all works!